HEMP NEWS FROM NEW YORK - ACTION NEEDED
---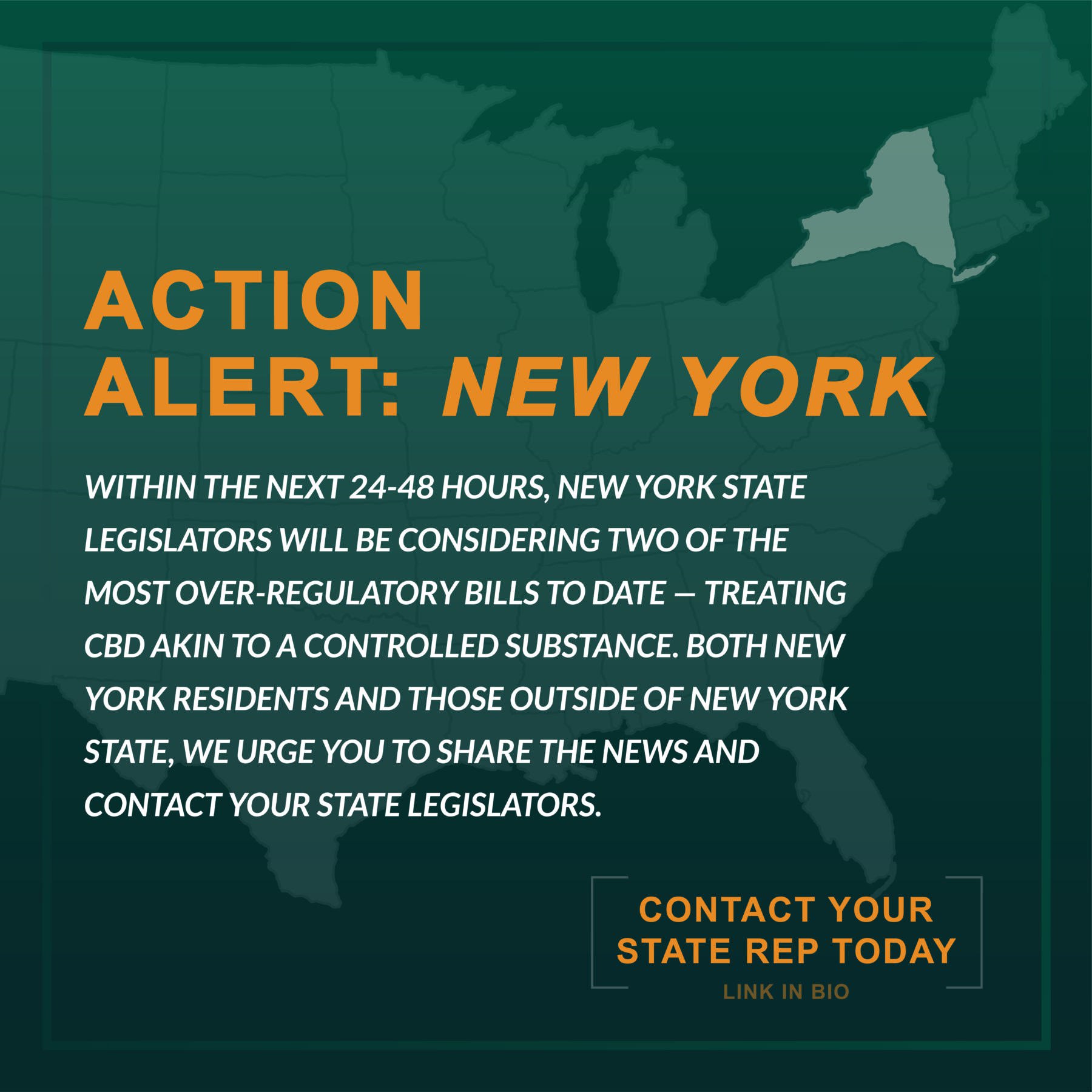 ACTION NEED FROM THE HEMP SUPPORTERS IN NEW YORK: Within the next 24-48 hours, New York State legislators will be considering the Lupardo/Metzger bills which could dramatically impair the hemp industry, particularly the retail sale of hemp-derived CBD. In short, the bills are the most over-regulatory that we've seen - treating CBD akin to a controlled substance such as marijuana. Such over-regulation would hold licensees and retailers liable for a broad range of potential violations (e.g., intentional and unintentional violations, noncompliant labeling) that could result in both confusion for consumers and harm to licensees. Worse yet, some of the provisions could provoke a trade war of sorts, practically banning out of state products in New York, leading to potential retaliation against New York hemp all across the country.
If you reside in New York, we urge you to contact your state legislators TODAY to oppose the bills in their current forms and/or if that language is attached to other legislation such as the Marijuana Regulation and Taxation Act. Residents can access our online portal to send an email to your state legislators - once you enter your zip code, the portal will automatically direct a message that you can personalize to the appropriate representative. If you live outside of New York, please share this news with your friends in the Empire State and urge them to take action.
---
Take Action In Your State
Make Your Voice Heard
Track the latest hemp and CBD legislative developments in all 50 states and contact your elected representatives to demand action.
Go to the State Action Center