INDUSTRY UPDATES
April 09, 2021
Advocacy effort in TX and updates in AK, ID & NH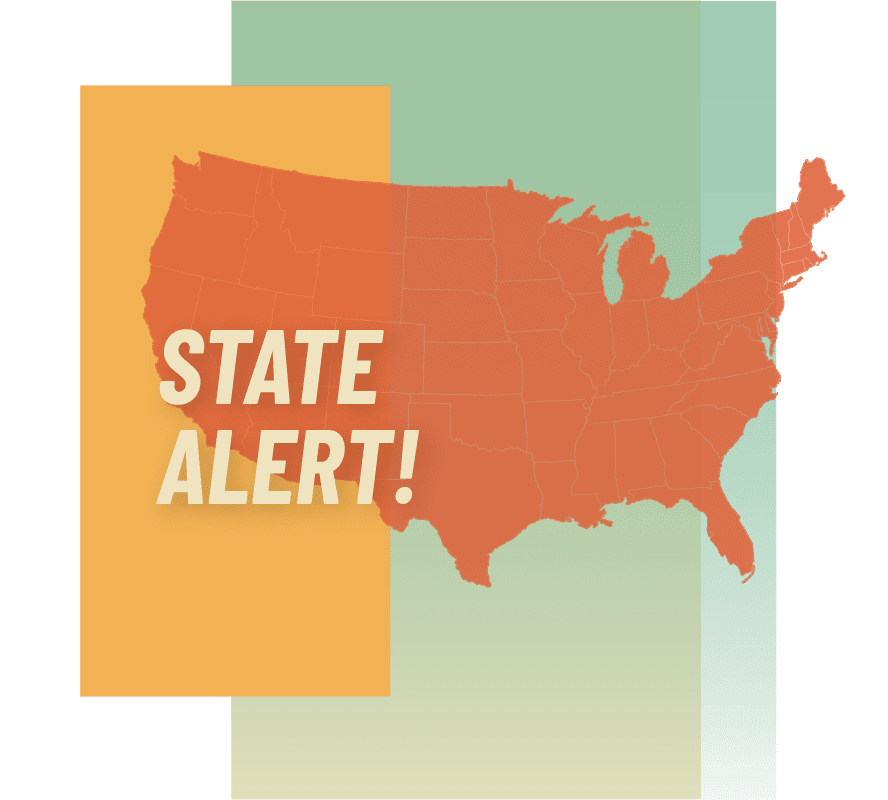 Even as most state legislatures are drawing to a close, new hemp and CBD bills continue to pop up. For this week's update, we're focused on the following:
Texas: We're pleased to be generally supporting HB 3948 and companion SB 1778, which clean up and improve Texas's hemp program. We're also supporting an adjacent advocacy effort to strengthen the bills by repealing sections of Texas law that ban manufacturing and processing hemp for smoking. A manufacturing ban serves only to force businesses—along with the capital investment and current jobs that they provide—out of state. We sent a letter yesterday to the bills' sponsors to register our support for HB 3948 and SB 1778, but also to urge the sponsors to consider repealing this provision. Texas Hemp Supporters are encouraged to do the same by using our State Action Center.
New Hampshire: We have three important updates to share. In a prior alert, we issued a call to amend New Hampshire HB 272. The bill clarifies that the retail sale of hemp-derived CBD in foods and food additives is legal, and it adds helpful product labeling and registration requirements. Unfortunately, the bill imposes a burdensome requirement that CBD food products be manufactured in New Hampshire. Such restrictive requirements stifle the free market and deprive New Hampshire citizens of beneficial products. Now that HB 272 has passed the state House and is on its way to the Senate, we're renewing our call to amend the bill. New Hampshire Hemp Supporters are encouraged to use our State Action Center to continue urging state legislators to remove the manufacturing requirement from the otherwise helpful HB 272.
Alaska: We've alerted you to Alaska SB 27 a few times in recent weeks. The bill requires regulators to allow the manufacture and retail sale of hemp products and to establish a registration system for hemp program participants. The bill had been stuck in a Senate committee, but thanks to your support, it passed out of committee this week and is headed to the Senate floor. We encourage Alaska Hemp Supporters to use our State Action Center to continue urging state legislators to support SB 27.
Idaho: The Beehive State is increasingly closer to becoming the 50th state to legalize hemp production (starting in 2022). H0126 has now passed both legislative chambers and should be on its way to the Governor's desk soon. Idaho Hemp Supporters are encouraged to use our State Action Center to urge Governor Brad Little to sign H0126 into law.