INDUSTRY UPDATES
July 09, 2021
Delta-8 Updates in GA, KY, MI and OR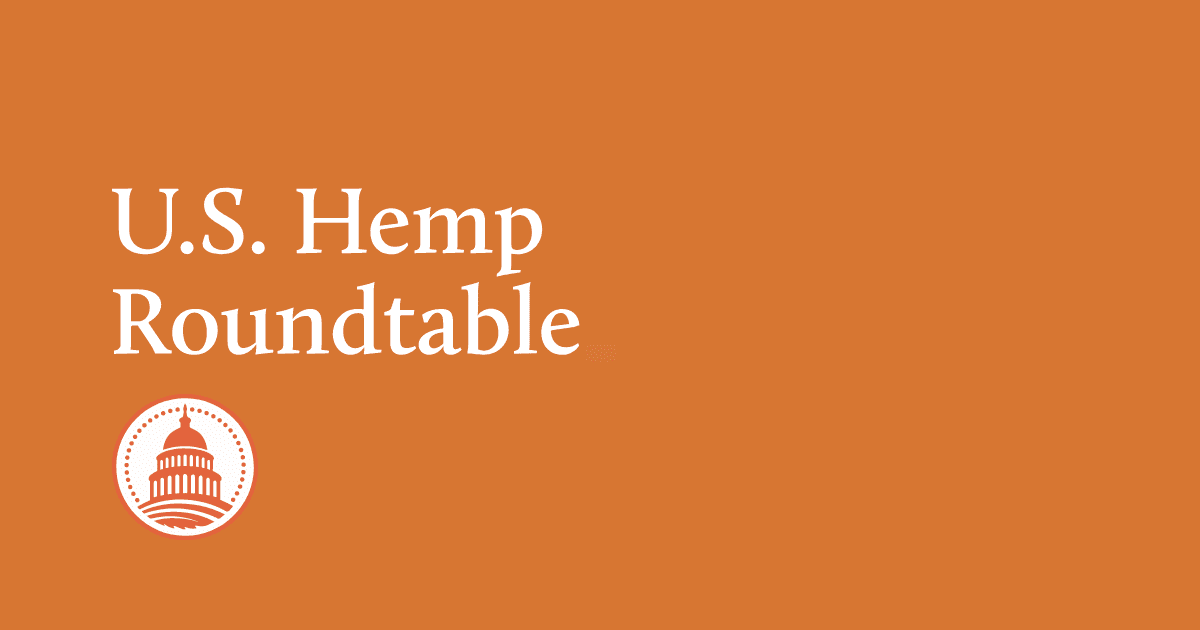 UPDATES: July 19, 2021
A third state passed a new Roundtable-preferred law in Connecticut: SB 1201, which became effective July 1, 2021, limits hemp products with a total THC concentration exceeding 0.3% on a dry weight basis to Connecticut's adult use cannabis marketplace. The definition of "total THC" includes delta-7, delta-8, delta-9, and delta-10. Individuals and entities must have a cannabis license to sell delta-8 THC products and have been warned as such.
Governor Gretchen Whitmer signed HB 4517 into law on July 13, 2021. In a release announcing the bill signing, Jonathan Miller was quoted as complimenting Michigan's approach: "The U.S. Hemp Roundtable, the hemp industry's national advocacy organization, applauds Governor Whitmer and legislative leaders for developing a sound, common-sense approach to regulating delta-8 THC products that will not only serve Michigan residents well, but will also provide a model for the nation. House Bill 4517 ensures that intoxicating products are not sold at retail stores, under the guise of hemp; rather that they are regulated akin to adult-use cannabis, restricted to adults and monitored for safety and potency. This is a win-win for Michigan farmers and consumers; we hope other states follow Michigan's lead."
Governor Kate Brown signed HB 3000 into law on July 19.
Following raids of hemp stores in Kentucky in June, the Kentucky Hemp Association and other plaintiffs filed a lawsuit this month that would prohibit state police from enforcing the Kentucky Department of Agriculture's guidance stating that delta-8 THC is illegal. KDA's guidance was released on April 19.
Delta-8 THC remains the hottest topic in the hemp industry, and policymakers in Congress and in statehouses across the country are furiously addressing the issue.
The nation's leading hemp organizations have been taking roughly similar positions, but with a few nuanced differences.
The U.S. Hemp Roundtable, the industry's national advocacy organization, opined in March that products with intoxicating effect should not be marketed as hemp, but rather should be regulated akin to adult-use cannabis.
The U.S. Hemp Authority, the industry's self-regulating organization, announced a few weeks later that it would not certify products that were marketed for their intoxicating impact or exceeded 0.3 total THC thresholds.
Last week, the Hemp Industries Association, the industry's longest standing national trade association, announced its opposition to bans on delta-8 and called on the industry to develop high standards for testing and labeling such products, and keeping them out of the hands of minors.
And just this week, the board of the American Herbal Production Association, a leading dietary supplement trade association, issued policy guidance that discourages the marketing of products containing "synthesized cannabinoids," including synthesized delta-8 THC, and that are identified as hemp products.
Meanwhile, states are taking action. We are excited to report that at least two states have followed the approach recommended by the Roundtable:
Michigan: HB 4517 clarifies protections for consumable hemp products, while also regulating products with intoxicating levels of total THC as part of Michigan's marijuana program. Under the bill, total THC includes THC-A, delta-8, delta-9, delta-10 and a structural, optical, or geometric isomer of THC.
Oregon: HB 3000 defines THC to include all THCs and intoxicating cannabinoids that are artificially derived. The bill prohibits retail sales of cannabinoid products intended for human consumption that contain more than 0.3% THC and restricts sales of delta-8 THC products intended for human consumption to persons 21 and older.
Other states, however, are taking the opposite approach. This month, we learned about raids of shops in Kentucky and Georgia for selling delta-8 THC products, with arrests made of retailers in Georgia.
Stay tuned to this space as more and more states address this complex issue.