INDUSTRY UPDATES
September 17, 2021
Improving Rules in OR and HI, and a CBD Prohibition for College Athletes in VA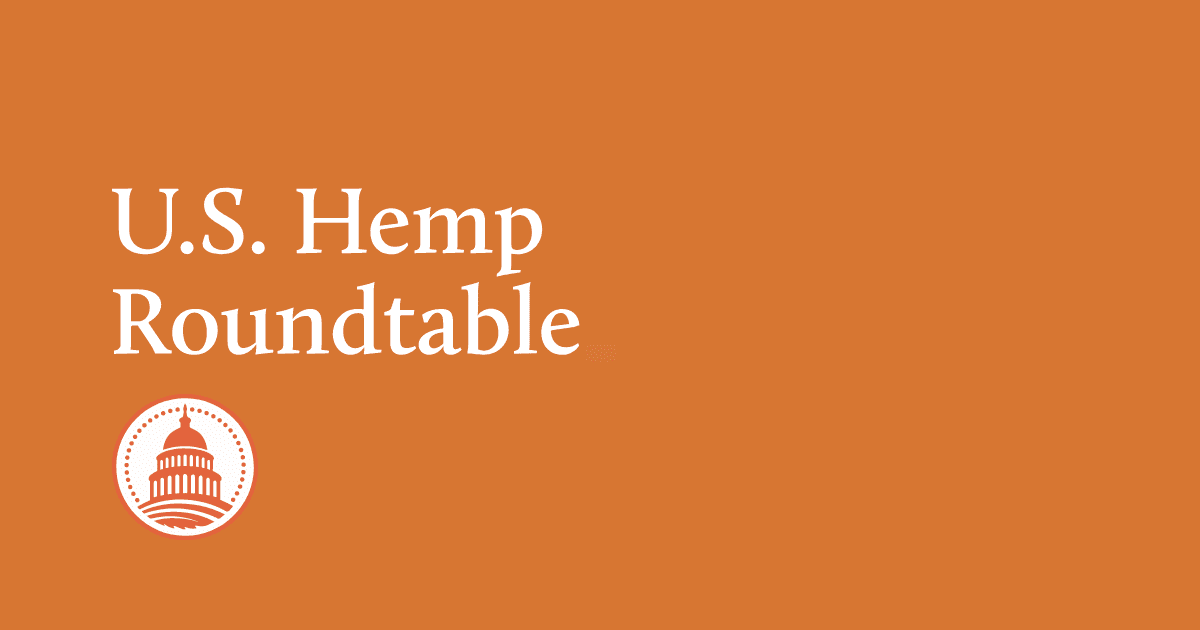 This week, we're sharing our efforts to improve hemp rules in two states. For years, Oregon has been at the vanguard of hemp's reemergence. It's no wonder that many of our strongest champions—Senators Ron Wyden and Jeff Merkley and Representatives Kurt Schrader and Earl Blumenauer—hail from the Beaver State.
Oregon's hemp laws and regulations, moreover, have been among the most progressive and substantive in the nation. Most recently, Oregon passed a new law that strengthens its hemp program and follows the U.S. Hemp Roundtable's recommendations to define separate regulatory pathways for non-intoxicating hemp products and intoxicating adult-use cannabis.
Unfortunately, in implementing the state's new emergency regulations, the standard for intoxication is drawn inappropriately. Specifically, the new rules would treat any hemp products with more than 0.5 mg per package as adult-use cannabis. As the industry well knows, there are many types of full-spectrum CBD products in the marketplace that have more than 0.5 mg of THC per package that are far from intoxicating.
This artificially low limit could cause havoc in the Oregon CBD marketplace, burden retailers, and injure the ability of farmers to sell their crops. Worse yet, we do not want this standard to be adopted by other states looking to do the right thing on intoxicating products.
Accordingly, the Roundtable has sent a letter Oregon officials, urging them to revisit this limit, and instead replace it with 0.3% total THC. Please read our letter here.
If you hail from Oregon, we encourage you to let state regulators know how you feel on this subject. Together, we can ensure that fair rules are developed in Oregon and across the nation.
We took a similar approach with regard to recently promulgated interim rules for hemp products in Hawaii. The rules became effective August 9, 2021. The rules impose labeling requirements and ingredient statements that are out of step with other states and federal law and that could lead to industry and consumer confusion.
The Roundtable sent a letter to the Hawaii Department of Health, requesting that the labeling and ingredient statement issues be addressed. Please read our letter here. If you hail from the Aloha State, we ask that you contact Department of Health officials and urge them to implement the Roundtable's requested changes.
Finally, we want to alert you to a CBD prohibition in Virginia. Following a landmark ruling against it by the U.S. Supreme Court earlier this year, the NCAA adopted rules allowing college athletes to profit from their name, image, and likeness (NIL). Athletes at colleges and universities across the country can now earn money without violating the NCAA's amateurism policy.
Some states anticipated the Supreme Court's ruling and enacted NIL laws that took immediate effect. Other states quickly followed, and more states are expected to pass NIL laws next year. But college athletes' freedom to sign NIL deals is not unrestricted. Many states, colleges, and universities prohibit NIL agreements with certain industries, including adult entertainment, alcohol products, tobacco products, casinos, and marijuana and other controlled substances.
Unfortunately, Virginia went ever further. It recently enacted a law prohibiting NIL deals in connection with cannabinoids, CBD, and other derivatives.
The prohibition is misguided. It is not limited to just marijuana or marijuana-derived cannabinoids, but also outlaws NIL agreements for legal hemp products, like hemp-derived CBD. The prohibition impedes interstate commerce and ignores the important role that hemp products can play in sports wellness and recovery.
We think that college athletes in Virginia—and throughout the United States—should have the opportunity to promote legal hemp products. And there is concern that Virginia's NIL prohibition will become a model for other states. Hemp Supporters should watch for those efforts and work to defeat them.