INDUSTRY UPDATES
March 04, 2021
Legislators Listened – Now we need to get good hemp bills across the finish line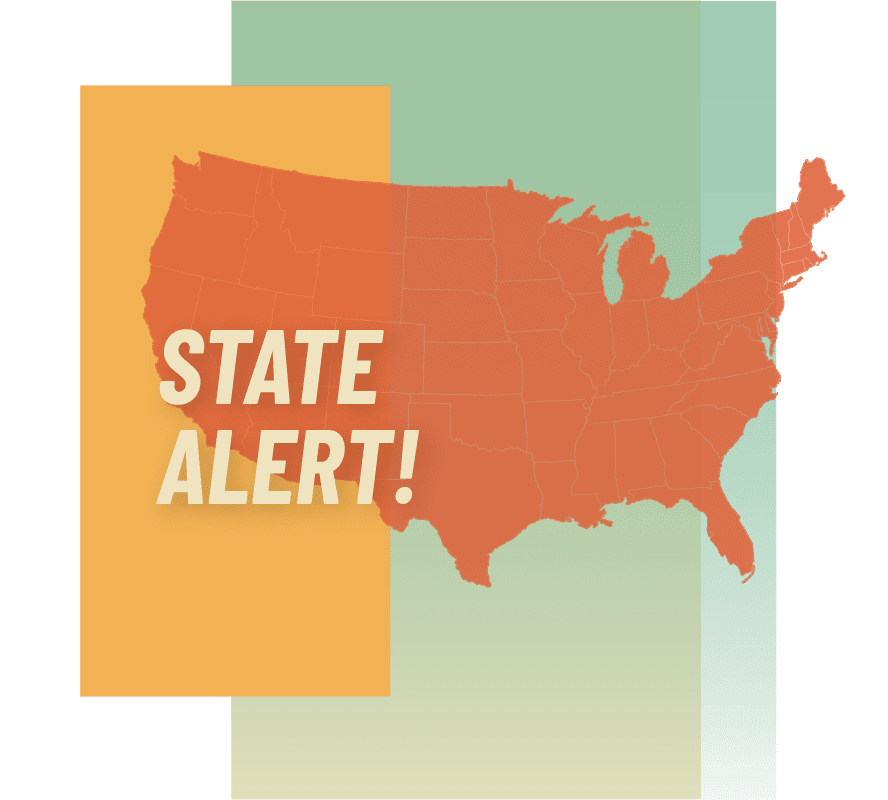 This week, we highlight two bills that demonstrate that your voice really matters.
Utah: As we discussed here, SB 39 originally was a very problematic bill that imposed age restrictions on CBD products and banned the introduction of CBD into food and drink. We ran an email campaign opposing the bill.
Legislators listened. And acted.
The bill has been dramatically amended for the better. It now explicitly authorizes the production, sale, and use of CBD products added to conventional food if the product is packaged, contains no more than 25mg of CBD per serving (the same amount as New York's proposed regulations – discussed below), and is not marketed to children. The bill also authorizes adding CBD to alcoholic beverages if the beverages are not marketed to children. And the bill allows the sale of registered hemp flower products that meet certain labeling and packaging requirements to those 21 and older. We encourage Utah Hemp Supporters to use our State Action Center to urge state legislators to now support SB 39.
New York: AB 2682, sponsored by hemp hero State Rep. Donna Lupardo, makes clear that the sale of hemp that has not undergone processing is legal. The bill was introduced to meet the concerns brought by New York hemp farming groups who would like to market hemp craft flower. The bill would also emphasize that regulations on processing, distribution, sale, and transportation apply only to processed cannabinoid hemp and derived hemp extracts. We encourage New York Hemp Supporters to use our State Action Center to urge state legislators to support AB 2682.
Additionally, we're sharing the following regulatory updates:
New York: Last October, New York published proposed regulations for the establishment of a Cannabinoid Hemp Program. Once finalized, the regulations will govern processing, manufacture, and sale of cannabinoid hemp products in New York. We expect final regulations to be issued soon.
New York recently announced that applications are already being accepted for the Cannabinoid Hemp Program. A business extracting or manufacturing cannabinoid hemp in New York, whether in intermediate or final form, must obtain a cannabinoid hemp processor license. A business that sells cannabinoid hemp products in New York must be licensed as a cannabinoid hemp retailer. A distributor of cannabinoid hemp products manufactured in another state must be licensed as a cannabinoid hemp distributor. Licenses can be applied for here.
Iowa: Similar to New York, Iowa recently published rules regarding consumable hemp products. As of March 3, 2021, sales of consumable hemp products are permittable and registration is officially open. Any individual or entity wishing to sell or manufacture consumable hemp products of any kind must register with the Iowa Department of Inspections and Appeals. This includes individuals and entities located outside Iowa who sell consumable hemp products in Iowa. You can learn more and register here.