INDUSTRY UPDATES
January 22, 2019
Roundtable Roundup – January 22nd, 2019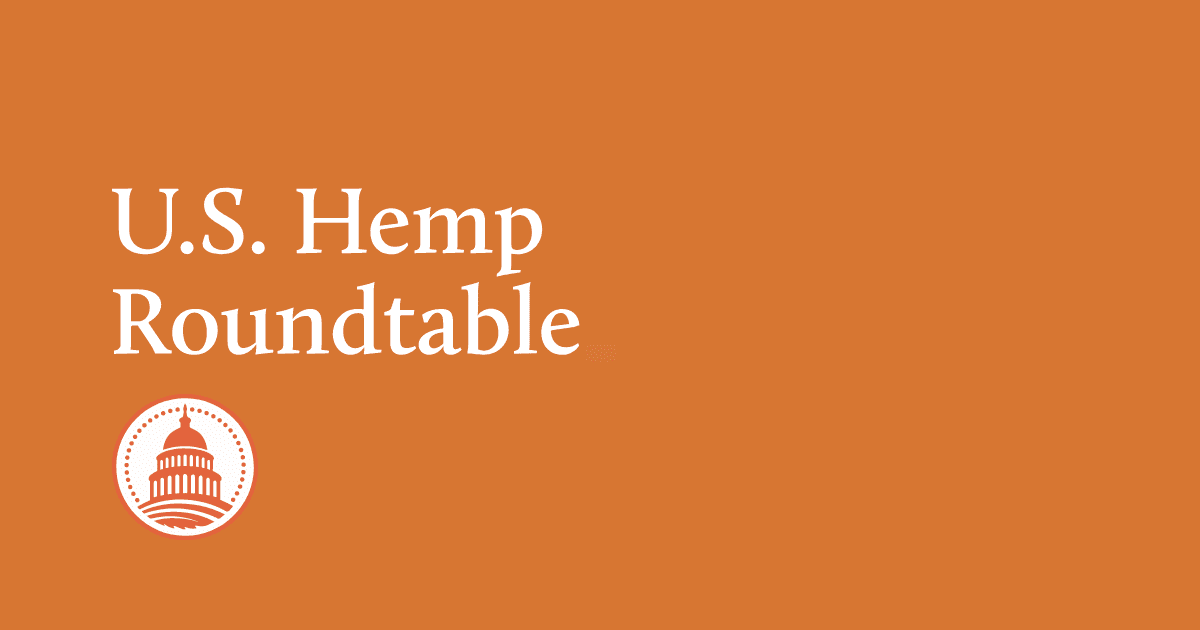 The Roundtable Roundup is a semi-regular update for Hemp Supporters — breaking or interesting news affecting the industry – brought to you by the U.S. Hemp Roundtable.
LEGAL VICTORY IN WEST VIRGINIA!
As you may remember from last September, a federal prosecutor sought and obtained a temporary restraining order against a hemp company, allegingthat it did not comply with the regulations of the state's agricultural pilot program. Specifically, the suit argued that the West Virginia company illegally imported seeds from a Kentucky pilot program participant. According to the complaint, the law requires all hemp seed to be imported from overseas. The thing is…that's not the law. Enter Carte Goodwin, a former U.S. Senator, and now an attorney with Frost Brown Todd in Charleston. Goodwin last week helped secure relief (in legal terms, the dissolution of the preliminary injunction), allowing the West Virginia hemp farmers to immediately transport their hemp for processing and sale. Better yet, the U.S. District Court stated that it was "increasingly doubtful of the Government's case on the merits."
---
MOVEMENT IN CALIFORNIA AND FLORIDA
We've written often in this space about the misguided guidance issued by the California Department of Public Health, opining that hemp-derived CBD could only be sold in marijuana dispensaries. Well, State Assembly Member Cecilia Aguiar-Curry is trying to do something about it. Last week she introduced Assembly Bill 228, which would clarify that hemp products like CBD are not adulterants and could be sold in retail in foods, supplements and cosmetics. On a similar note, Florida State Representative Ralph Massullo has introduced HB 333 which builds on the Roundtable's proposed model hemp legislation to expand Florida's hemp growth program and ensure the legal retail sale of hemp products like CBD. Stay tuned to this channel for more updates on the progress of both bills.
---
ROUNDTABLE LEADERS GATHER IN AUSTIN
The US Hemp Roundtable just completed another successful quarterly meeting, this time joining in Austin, Texas. The Board and membership made their budget priorities for the coming year, with a focus on state legislation and a clear regulatory path for hemp products at the FDA. The long weekend was punctuated by lobbying efforts in the Texas legislature, industry networking, and plenty of live music and barbeque. For more information on how to get a seat at the Roundtable, please click here.
---