INDUSTRY UPDATES
April 01, 2019
Roundtable Roundup – March 31st, 2019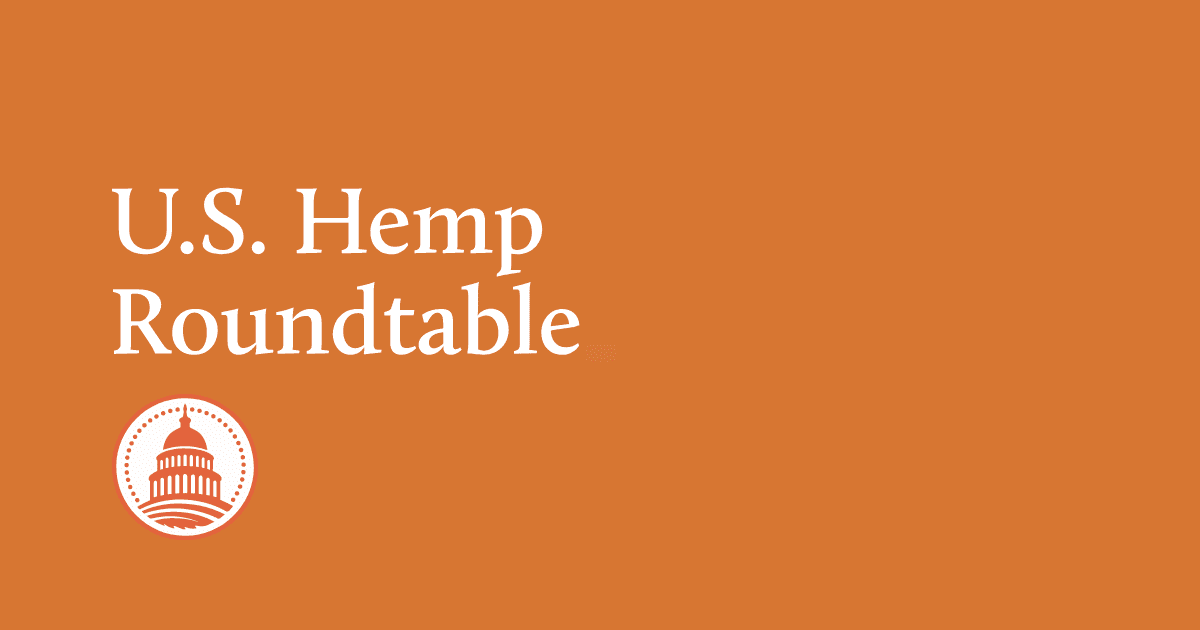 The Roundtable Roundup is a semi-regular update for Hemp Supporters — breaking or interesting news affecting the industry – brought to you by the U.S. Hemp Roundtable.
GEORGIA – Good news!
A bill is sitting on the Governor's desk that would make the Peach State officially the 42nd state to legalize the growth of hemp.As discussed , a bi-partisan coalition of legislators, led by Rep. John Corbett introduced House Bill 213 which would bring Georgia into the hemp party. Originally a very restrictive bill, Roundtable General Counsel Jonathan Miller, and a series of Hemp Supporters, testified in Atlanta for stronger protections for hemp farmers and hemp products like cannabidiol ("CBD").
Legislators listened and improve the bill dramatically.While still not perfect – a very unclear provision bans "food products infused with THC" unless approved by the FDA – Georgia leaders pledged to clarify the full legality of the retail sale of products like hemp-derived CBD through the rules and regulations process.
---
MAINE – Great news!
While the Pine Tree State already had legalized hemp farming, a national controversy arose in January when Maine bureaucrats issued guidance that hemp-products like CBD could not be sold at retail stores. They later apologized for the overreach, but Hemp Supporters realized that clarification was needed.Enter Rep. Craig Hickman who introduced LD 630 to align Maine's law with the 2018 Farm Bill and clarify that hemp-derived products such as CBD could be sold at retail. Last week, Governor Janet Mills signed it with an emergency measure that makes it go into effect immediately.
---
SOUTH DAKOTA – Bad News!
Back in the good ole days of 2018, Senator Chuck Grassley of Iowa used to be the bete noire of the hemp industry. (Remember when he tried to amend the Farm Bill to prohibit CBD?)Well South Dakota Governor Kristi Noem has rushed to take his place. A few weeks ago, Noem vetoed a good bill that overwhelmingly passed both houses of the legislature that would have legalized hemp growth and hemp product sales. Unfortunately, legislators barely failed to override her veto.Worse yet, Noem released a tough talking video explaining her veto, in which she repeated all of the false tropes about hemp, including that it is just the camel's nose under the tent to the full legalization of marijuana. Hemp Supporters will be prepared to fight harder next year when the opportunity comes to bring South Dakota into the hemp universe.
---
IOWA – Hopeful News!
In the past week, we've heard from a number of Hemp Supporters about crackdowns on hemp-derived CBD sales in the Hawkeye State, particularly in Story County, where a local prosecutor has taken up hemp persecution as her top cause.While a few bills have been making their way through the Iowa legislature that would bring the full legalization of hemp growth to the farming state, we believe that the legislation could be much stronger in terms of protecting the retail sale of hemp products such as CBD.Enter the US Hemp Roundtable. We've hired a lobbyist in Des Moines, who's been working hard behind the scenes to ensure the legalization of CBD sales. Better yet, he's optimistic that we can achieve victory in the current session.Of course, we will need your help. Stay tuned to our emails – we will let you know when strengthening amendments are introduced and it is time to unleash the full force of the Hemp Supporter world.
---
LOUISIANA – No News, Yet.
As many Hemp Supporters have reported to us, the Louisiana Office of Alcohol and Tobacco Control (ATC) issued an advisory notice specifying that state law prohibits any product to contain any level or trace amount of THC. The notice pointed to the Louisiana Board of Pharmacy Guidance Document regarding CBD oil, which, in the FAQ section, sums up the state's stance: "Is CBD (cannabidiol) oil legal under Louisiana law? No."Unfortunately, there's no hemp law in the Pelican State, but fortunately, the US Hemp Roundtable has hired lobbyists to take on this battle. Please stay tuned to this space for more updates on our efforts.