INDUSTRY UPDATES
October 22, 2018
Roundtable Roundup – October 22nd, 2018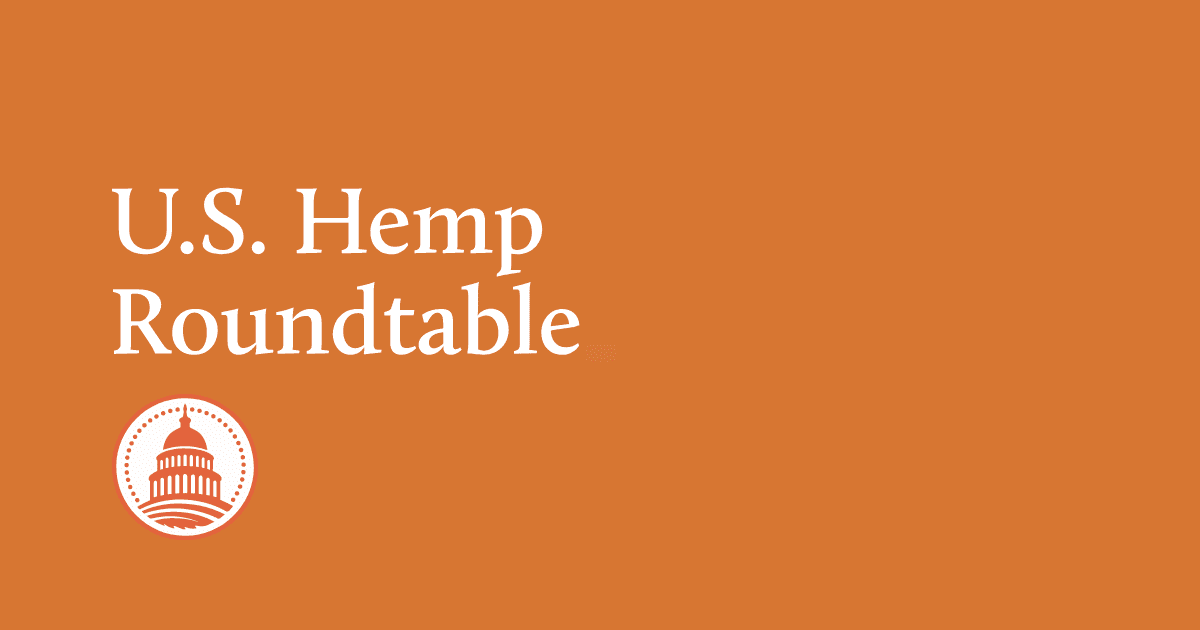 The Roundtable Roundup is a semi-regular update for Hemp Supporters — breaking or interesting news affecting the industry – brought to you by the US Hemp Roundtable.
HIACON
The US Hemp Roundtable is proud to announce that they will be a sponsor of the 25th anniversary of HIACON put on by Hemp Industries Association. Now in its silver year, the HIACON convention will feature eight education tracks including: Retail & Market, Health, Product Innovation, Law & Policy, Standards & Regulations, Processing, Agronomy, and Plant Genetics. HIA is set to host their annual membership-only general meeting on Friday, November 2nd followed by the conference and tradeshow open to all on Saturday, November 3rd through Monday, November 5th.
The highly-anticipated event, held at the Hilton Los Angeles Airport, will bring together over 400 attendees (cultivators, stakeholders, buyers), more than 55 speakers and industry thought leaders, and many other hemp and CBD sponsors. In conjunction with the Roundtable, HIA is also gearing up to reveal major accreditation news during the event that will aid in quality safety standards going forward in line with the federal government.
The convention will continue exhibitions, keynotes, and eight educational tracks Sunday and Monday. Keynote topics range from regenerative agriculture, quality assurance for hemp derivatives and international market potential and mainstreaming beyond CBD. Other hot topic discussions include: hemp in space, the future of U.S. hemp, hemp genomics, expanded talks of the 2018 Farm Bill, and a 25th anniversary panel. Registration is still open but space is limited. To register visit: www.HIACON.org.
---
CALIFORNIA, MICHIGAN AND OHIO
Do you hail from the Golden, Wolverine or Buckeye State? Do you know anybody that does? Over the past several months, agencies in each of these states have declared that hemp-derived cannabidiol (CBD) cannot be sold in retail stores. The Roundtable is not letting this misinformation go unanswered. Indeed, in each state, we are leading lobbying efforts to secure legislation that would clarify that all hemp products, including CBD, can be made available to all consumers, not just those people who frequent marijuana dispensaries.
You can help us. Please come to our easy-to-use online portal, type in your zip code, and a message will ultimately populate that is targeted to your state legislators. Feel free to adjust the message to include your own personal stories. But please do it today. And importantly – please share with your friends in California, Michigan and Ohio – through emails and social media sharing.
---
2018 FARM BILL
As you may have read last week, the 2018 Farm Bill continues to face delays that are not related to hemp. While this is a must-pass piece of legislation, passage has been postponed until after the election. And while leading hemp supporters like Senate Majority Leader Mitch McConnell are confident that the final bill will include permanent hemp legalization, we cannot take anything for granted. Congress is out of session until Election Day, as Members are back home seeking your vote. 
There's no better time to ask them to be a hemp supporter. Please take advantage of this opportunity, and send an email to your Members of Congress to urge them to support inclusion of the Hemp Farming Act in the final Farm Bill. We have made it easy through our online portal. Just type in your zip code, and a message will populate targeted to your Congressman and both of your Senators.
CONTACT YOUR MEMBERS OF CONGRESS