INDUSTRY UPDATES
June 23, 2023
THC Laws in MT & CT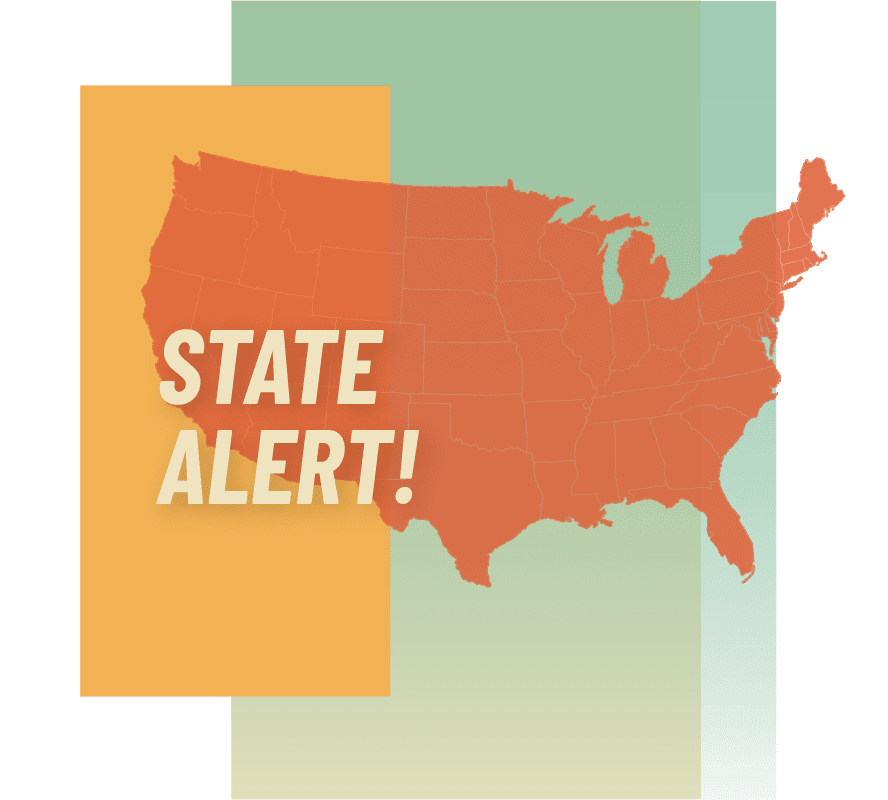 ---
We've learned about new THC limits in two states—one which the Governor has already signed into law and one which was enacted last week and is expected to become law soon.
---
---
Montana
In Montana, the Governor recently signed HB 948. The bill prohibits synthetic marijuana products and synthetic cannabinoids, including any cannabinoids "produced artificially, whether from chemical synthesis or biosynthesis." A product that contains more than 0.3% THC of any type may only be sold by a licensed marijuana retailer. A product that has 0.3% or less THC may not exceed 0.5mg of THC per serving or 2mg per package.
---
---
Conneticut
In Connecticut, HB 6699 "high-THC hemp products" from the definition of hemp and classifies them as marijuana. The term "high-THC hemp products" is defined to include a hemp product intended for ingestion, inhalation, absorption, or internal consumption that exceeds any of the following total THC milligram limits:
For a hemp edible, hemp topical or hemp transdermal patch, 1mg of THC per serving or 5mg per container
For a hemp tincture, 1mg per serving or 25mg per container
For a hemp concentrate or extract, 25mg per container
For any other consumable hemp product, 1mg per serving or 5mg per container (or 0.3% on a dry weight basis for cannabis flower or cannabis trim)
Additionally, the bill prohibits hemp products from containing synthetic cannabinoids, and creates labeling and packaging requirements for ingestible and cosmetic products. The bill passed the legislature and is expected to be signed into law soon.
---
---
New Hampshire
Last week we called attention to New Hampshire SB 180, which would have prohibited hemp products that exceeded 0.03% THC. The legislature has fixed the issue by passing HB 610 and HB 611, which prohibit hemp-derived products that contain more than 0.3% natural or synthetic THC, including delta-8 and delta-9. Though the bills will likely result in an effective ban against delta-8 products, products that do not exceed 0.3% THC are spared. HB 610 and 611 are expected to be signed by the Governor.
---
---
Visit our State Action Center to see active campaigns across the country!
---
---
Check out the latest hemp and CBD updates from across the states!
---