INDUSTRY UPDATES
August 06, 2020
U.S. Hemp Roundtable and Member Companies Commit to Equity and Inclusion Framework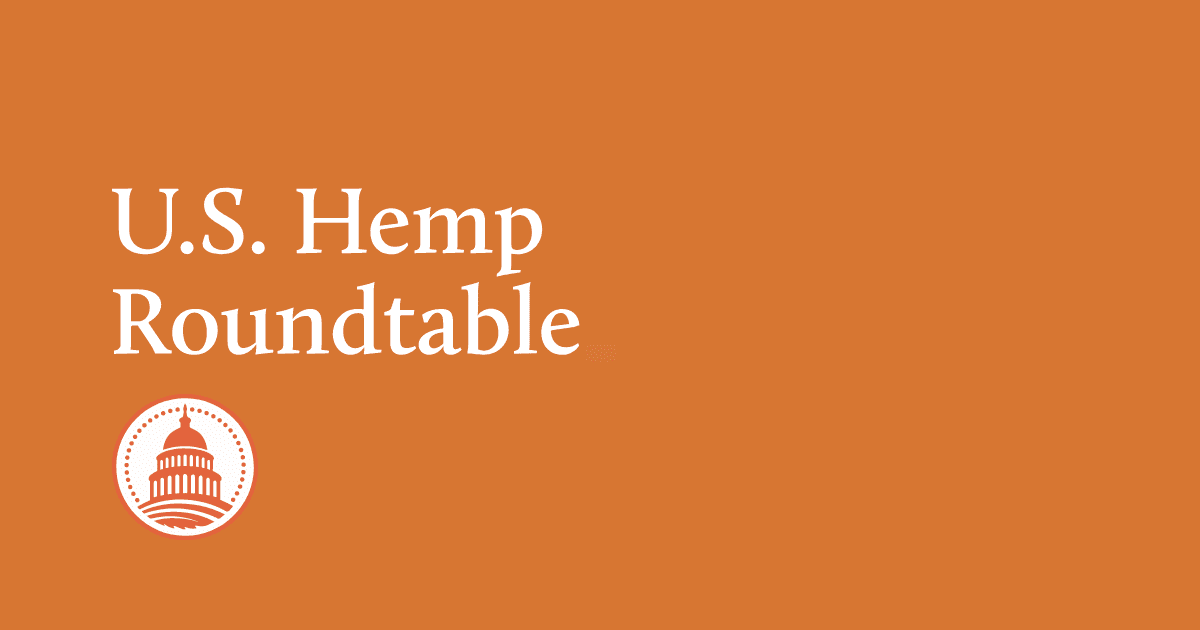 U.S. Hemp Roundtable and Member Companies Commit to Equity and Inclusion Framework
Organization Adopts Annie E. Casey Foundation Seven Step Plan; Commits to Repeal of Hemp Farming Drug Felon Ban

(August 4, 2020): The Board of Directors of the U.S. Hemp Roundtable, the hemp industry's national business advocacy organization, unanimously adopted an equity and inclusion framework developed by the Annie E. Casey Foundation. In so doing, the Roundtable and its member companies and organizations – representing most of the industry's key leaders – agreed to a multi-year, continually-adapting program to promote racial equity and inclusion in every link of the U.S. hemp industry.

The Equity and Inclusion Framework – to be implemented by the Roundtable and within its member organizations, includes the following seven steps:
Establish an Understanding of Race Equity and Inclusion Principles
Engage Affected Populations and Stakeholders
Gather and Analyze Disaggregated Data
Conduct Systems Analysis of Root Causes of Inequities
Identify Strategies and Target Resources to Address Root Causes of Inequities
Conduct Race Equity Impact Assessment for All Policies and Decision Making
Continuously Evaluate Effectiveness and Adapt Strategies
The full framework can be found at: https://www.aecf.org/resources/race-equity-and-inclusion-action-guide/.
"Adoption of this framework is just the beginning of our critical journey to promote equity across the hemp industry," stated Natasha Cuda, chair of the Roundtable's Minority Economic Empowerment Committee which leads and will monitor and implement these efforts. "Much hard work is ahead of us, but it is comforting to see representatives across the industry embrace such a wide-ranging effort."
"I applaud the Roundtable for taking on such an important process," stated Amber Littlejohn, who serves on the Roundtable's committee and is the Policy Director of the Minority Cannabis Business Association "It is encouraging to see the Roundtable take such decisive action, not just give lip service to addressing systemic racism in our society."
The U.S. Hemp Roundtable Board also unanimously committed to advocate for the repeal of language in the 2018 Farm Bill that prohibits individuals convicted of a drug felony from being eligible to participate in any domestic hemp production program for ten years following the date of conviction. Repeal of the drug felony ban will be an important part of the organization's agenda in the next Congress.
"Since the 2018 Farm Bill was signed, we've seen a sea change at the Congressional level in understanding the importance of criminal justice reform and the opportunity for second chances," noted Joy Beckerman, who chairs the Roundtable's Federal Lobbying Committee. "Singling out drug felons disproportionately impairs the opportunities available to Indigenous farmers and farmers of color, and it's critical that all Americans have equal access to this promising, renewed agricultural industry."
The U.S. Hemp Roundtable's mission statement on equity and fairness in the hemp industry can be found at: https://hempsupporter.com/news/justice-and-equality-this-independence-day.