INDUSTRY UPDATES
November 09, 2020
What a Biden/Harris Administration Means for Hemp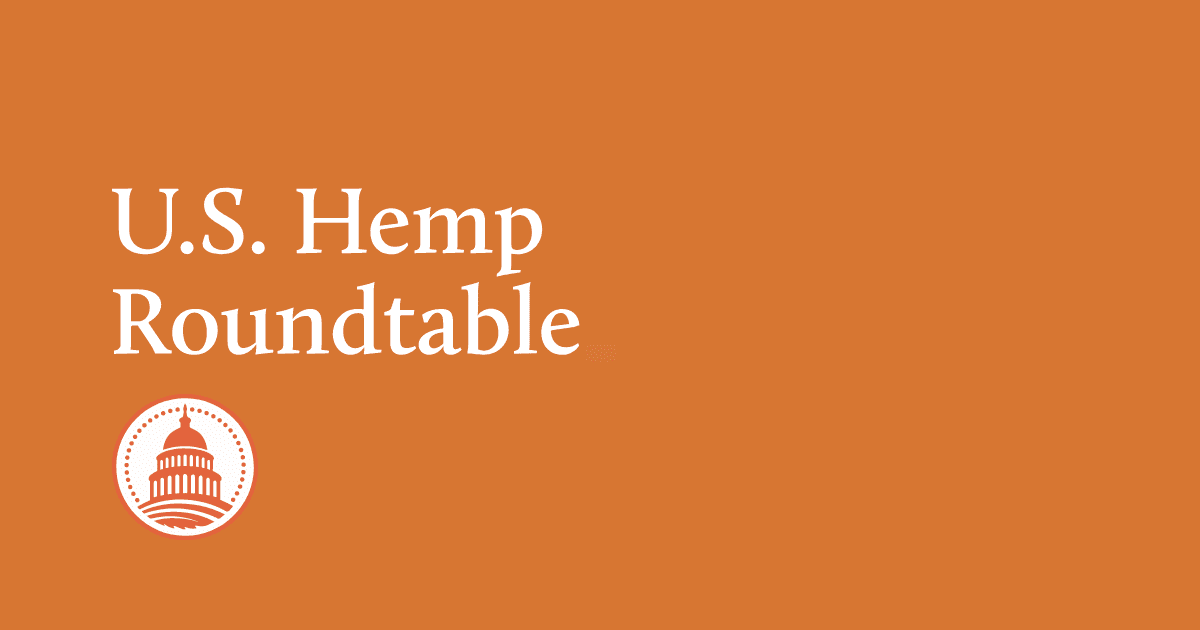 While President Trump has not conceded, and legal challenges continue to mount, it has become apparent that Joe Biden will take the oath of office as the 46th President of the United States.
The transition of administrations, of course, has enormous ramifications on a wide variety of issues. But as your advocate in the halls of Congress, federal agencies and state legislatures, we are looking at one narrow question:
What does a Biden/Harris presidency mean for hemp?
A look at the big picture does not reveal any revolutionary change. That's because the hemp industry, and farmers who grow hemp, enjoy strong, bi-partisan support among policymakers in the nation's capital. Hemp is one of the all-too-rare policy issues that unites leaders across partisan and ideological lines.
But at the margins, we see meaningful differences that could portend very well for our industry. First and foremost is the expected shift at the US Department of Justice. Trump's Attorney Generals, particularly Jeff Sessions, showed great hostility towards cannabis, and while the focus of their ire was marijuana, it is clear that the Drug Enforcement Administration, as evidenced in its recent Interim Final Rule, continues to cause heartburn for the hemp industry. And as discussed here, the DEA's interference also impaired the US Department of Agriculture's own Interim Final Rule.
It would be premature to proclaim the Biden/Harris Administration as pro-cannabis. But while both Biden and Vice President-Elect Kamala Harris once took adverse positions, their campaign called for the de-criminalization of marijuana and expungement of convictions. This should translate to a Department of Justice that will place a much lower priority on policing levels of THC in hemp and hemp extracts.
Another significant shift should be seen throughout the federal bureaucracy. One traditional difference between the parties is the view of the role of federal regulations, with Democrats embracing more government intervention. Most big businesses hate more regulation, but hemp is one of the few industries that is begging for government involvement, particularly in urging the Food and Drug Administration to recognize and regulate hemp-derived CBD. We are hopeful that the new political leadership at FDA will finally end the stalemate at that agency. Of course, we won't take that for granted, and will continue to press Congress to pass HR 8179, which would mandate a legal pathway for the sale of CBD as a dietary supplement.
We are also pleased to report that the US Hemp Roundtable is especially well-positioned to advocate before a new Biden/Harris Administration. Our general counsel, Jonathan Miller, served in a senior role in the Clinton/Gore Administration, and remained active on the national Democratic scene as a former two-term statewide elected official. Many of the new faces in the Biden White House and agencies will be very familiar to our advocacy team.
One final note: We will not learn which party controls the US Senate until January, when two runoff elections are held in Georgia. Most pundits believe that the GOP will retain control which would mean that hemp's strongest and most influential advocate, Mitch McConnell, would continue to serve as Senate Majority Leader. It is impossible to overemphasize how critical it has been, and will continue to be, to have McConnell in the room where decisions are made. Of course, if the Democrats pull an upset, McConnell will remain influential as Minority Leader, and importantly, there are plenty of strong hemp supporters among Senate Democrats, including the potential Majority Leader Chuck Schumer.
In the end, whatever happens, we remain bullish about hemp's prospects in Washington, DC for the near and long-term future. Much of that is due to you, and your efforts to build support in Congress through your grassroots advocacy. Please take some time today to use our online portal to urge your Members of Congress support hemp's progress.