INDUSTRY UPDATES
July 05, 2018
What's next for The Hemp Farming Act?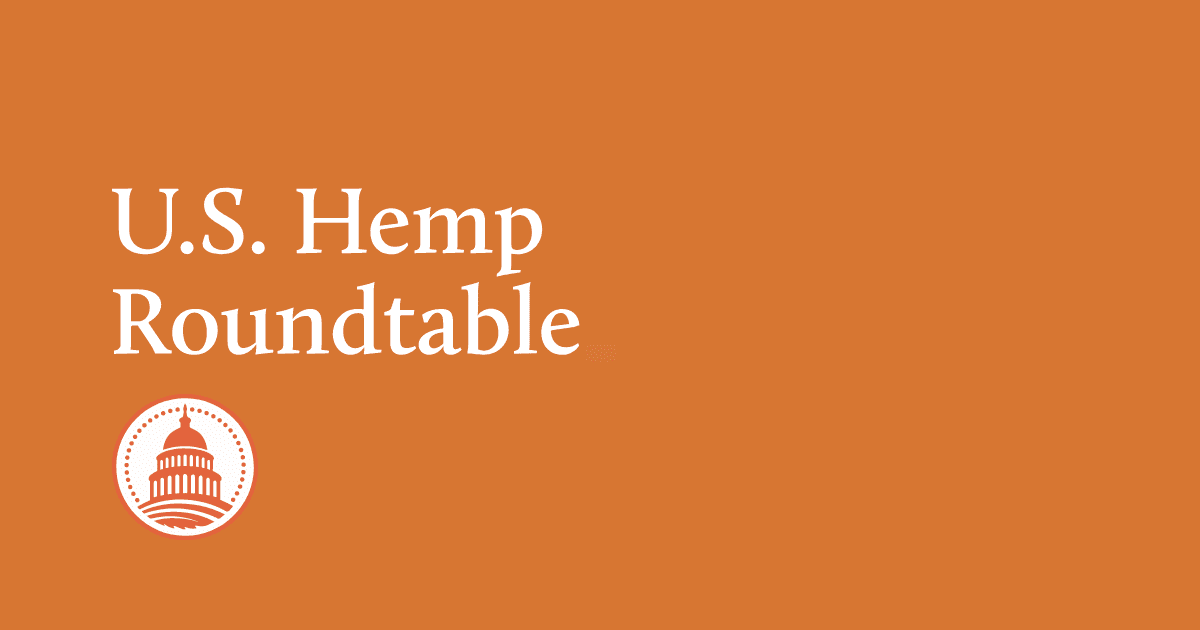 As you undoubtedly know by now, history was made last week when the U.S. Senate overwhelmingly passed its version of the 2018 Farm Bill, which included, in whole, the Hemp Farming Act of 2018. If fully enacted, hemp and popular products like hemp-derived CBD would be permanently legalized, treated as agricultural commodities, and removed from the purview of the Controlled Substances Act. That's a critical "if" in the previous sentence. There are still important steps that need to be taken. And a bevy of nuances about the legislative process that were not covered in your favorite Schoolhouse Rock songs. We've been flooded with questions here at US Hemp Roundtable Central, so we thought it would be helpful to share our thoughts on the path forward:
Both the Senate and the House have passed their own versions of the Farm Bill. The Senate produced a bi-partisan compromise with overwhelming support that included the Hemp Farming Act in whole. The House was largely silent on hemp. The House's version also included controversial provisions that placed work requirements on food stamp (SNAP) recipients, resulting in very narrow passage on partisan lines.
In the coming days, House and Senate leaders will appoint members to serve on a House/Senate conference committee to iron out the differences between the two versions. The conference committee could meet for weeks or even months, depending on the nature of the disputes between the chambers. Once they reach a resolution, they will issue a Conference Report that will be sent back to the House and Senate for final passage. With the support of a majority of both chambers, the bill would head to the President's desk for signature.
We are quite optimistic that the Senate hemp language will prevail in conference committee. Senate Majority Leader Mitch McConnell has secured support from leading Democrats and Republicans, including Senate Minority Leader Chuck Schumer, a rare bi-partisan occurrence. Also, most objections to the Hemp Farming Act have resulted from ignorance (usually confusion with marijuana), and there will be plenty of time for us to educate each conferee (see below).
Where there is some concern involves the food stamp debate. A Farm Bill with SNAP work requirements would never be able to pass the Senate where Democrats would be able to gather at least 41 votes to mount a successful filibuster. At the same time, many in the House GOP (as well as the White House) feel quite passionate about pressing forward on the work requirements.
The date to watch is September 30. That's when the 2014 Farm Bill expires. Members of Congress who have to run for reelection this year won't want to head to the ballot box antagonizing their farm communities who rely on the Farm Bill to authorize popular programs like subsidies and crop insurance. That means they are likely to develop a compromise to pass the Farm Bill. A worst case scenario would be that Congress votes to "extend" the 2014 Farm Bill until the new year. That likely would extend the current hemp pilot programs, or perhaps expand them.
While we are optimistic about final passage with permanent hemp legalization, we must remain vigilant. If a poison pill emerges — like Senator Grassley's anti-CBD amendment from last month — we must be prepared to flood the Hill with our opposition. More fundamentally, we must continue our education process: There are still too many Members of Congress who don't understand the extraordinary value of hemp to US farmers, small businesses, and consumers.
That's where you come in: We have redesigned our online portal to empower you to easily email your Senators and Congressmen, to urge them to support the Hemp Farming Act language in the Senate Farm Bill, and to ask them to lobby members of the House/Senate conference committee to ensure hemp's inclusion in the final conference report. Please use our link below to access the portal, and please share this message with your friends, customers, colleagues and social media contacts.
SEND A LETTER TO YOUR SENATORS AND CONGRESSMAN