INDUSTRY UPDATES
April 21, 2023
New Bills in Three States, Update in CO, and NY Rules Loom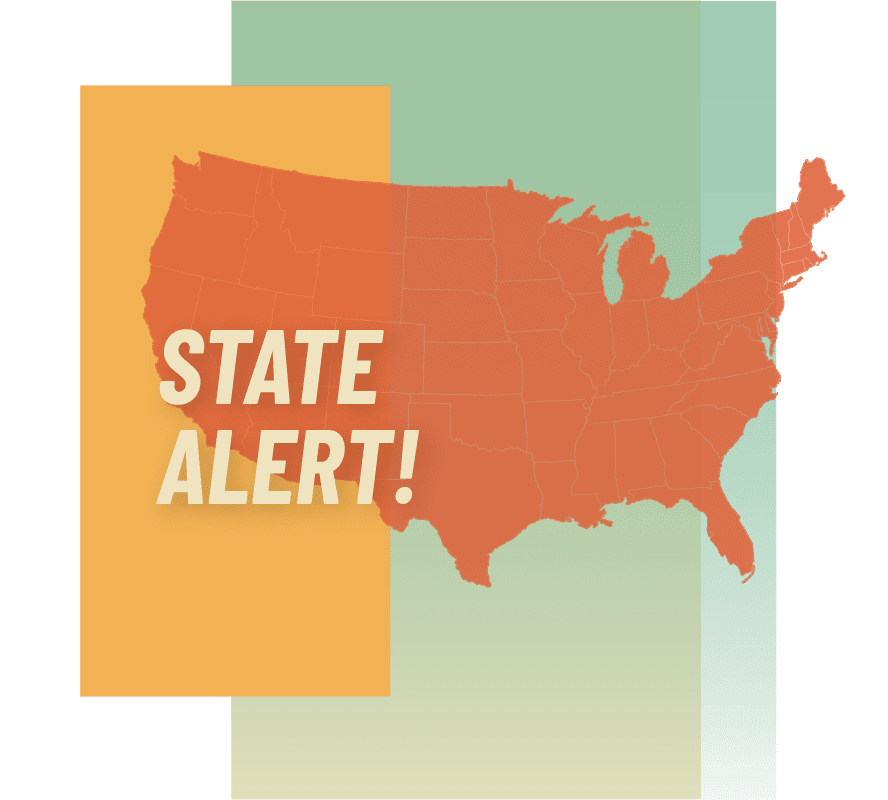 ---
Some state legislative sessions are coming to a close, while others are just getting started. And it's not just bills we're watching. It's soon-to-be-issued regulations, too.
---
---
Missouri
In Missouri, HB 1328 would regulate intoxicating THC products as marijuana and limit their sale to licensed dispensaries. According to the bill sponsor, delta-8 is the target. But the bill does not mention delta-8, nor does it specify which other cannabinoids would be impacted. Please use our State Action Center to urge legislators to follow the Kentucky model—let's strictly regulate intoxicating products and make sure that they are unavailable to minors.
---
---
Ohio
A new substitute to Ohio SB 9 would redefine "hemp" and "hemp products" to prohibit any amount of delta-8, delta-9, or delta-10 or more than 1% of any other THC. Yes, that's right—a plant part or product with delta-9 THC would not be considered hemp. The new definitions are unlike any definitions in the country and are completely inconsistent with the 2018 Farm Bill. Please use our State Action Center to urge legislators to oppose SB 9 unless these provisions are removed.
---
---
Oklahoma
In Oklahoma, SB 635 allows adding hemp-derived cannabinoids to ingestible food and creates labeling and packaging requirements for hemp-derived cannabinoids products. The bill has already passed the state Senate. Please use our State Action Center to urge the state House of Representatives to do the same.
---
---
Colorado
The Colorado intoxicating products bill we've been following —SB 23-271—has been amended. Changes passed yesterday in committee would lower the THC limits for hemp products to 1.75mg per serving and 5mg per container. The amendments also would limit tinctures to four fluid ounces and require them to have at least 25% non-denatured alcohol or a base of glycerin, concentrated syrup, or plant-based oil. In particular, the arbitrary THC limits would be very detrimental to the hemp and CBD industries, especially for full-spectrum products. We're joining our friends in Colorado in encouraging supporters to sign up to testify at the next committee hearing to oppose lower THC limits and any policy changes that are not based on science.
---
---
New York
Last week in New York, the Office of Cannabis Management promised a crackdown against high THC hemp-derived products. According to the agency, these products are not permitted under New York law. The agency advised it will be issuing an emergency regulation package setting THC milligram limits. We're monitoring closely.
---
Visit our State Action Center to see active campaigns across the country!
---
Check out the latest hemp and CBD updates from across the states!
---
Developments in IL and VT, and a CBD Lawsuit in AL

Check out the latest legislative updates across the states and take action today! Illinois In positive news, the war on hemp suffered a major defeat. We were preparing for a bill to …

Bill Updates Across The States

Check out the latest legislative updates across the states and take action today! Colorado When the Colorado legislature adjourned for the year, there was certainly disappointment in Denver. SB 23-217 which was originally …

Multi-State Update On Hemp Legislation and Regulations Post-Fly In

Check out the latest legislative updates across the states and take action today! While Hemp Supporters from across the country were in D.C. last week for the Roundtable's annual fly-in, there have …