INDUSTRY UPDATES
August 11, 2023
New law in HI, Enforcement Action in IN, Lawsuit in AR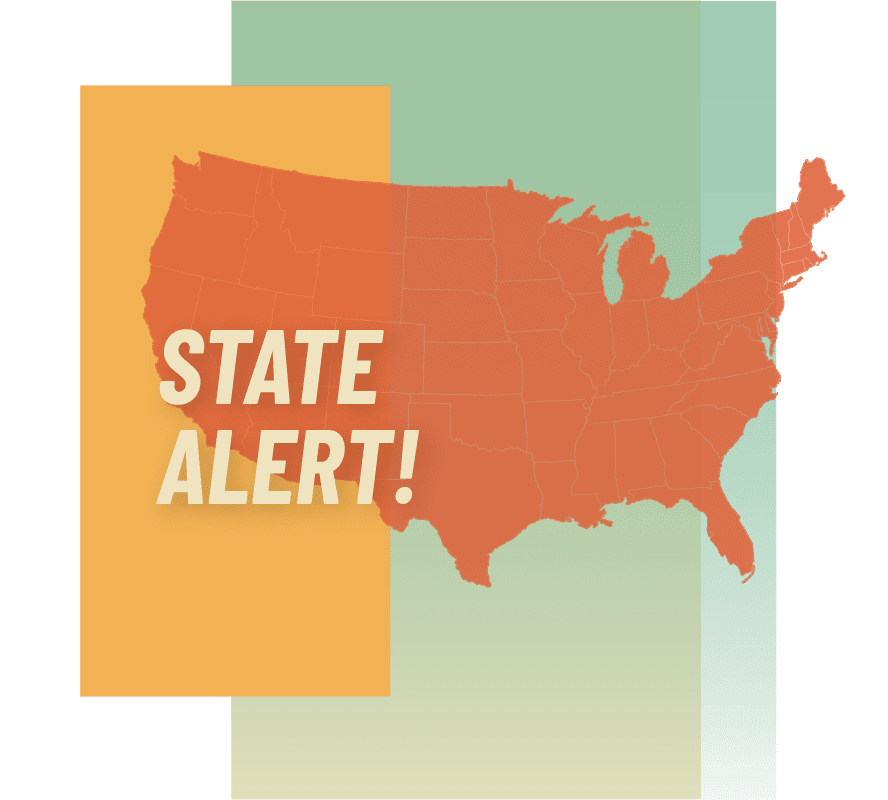 ---
Hawaii
In Hawaii, HB 1359 became law without the Governor's signature. The new law repeals redundant regulations and deals with requirements for hemp growing and processing. However, it also expands Hawaii's prohibitions against certain hemp products:
The current prohibition against food that contains hemp or a synthetic cannabinoid now also prohibits food with an "artificially derived cannabinoid." This new term is defined to mean "a chemical substance that is created by a chemical reaction that changes the molecular structure of any chemical substance derived from the plant genus cannabis." The term does not include a naturally occurring chemical substance that is separated from the plant by a chemical or mechanical extraction process, nor does it include cannabinoids that are produced by decarboxylation from naturally occurring cannabinoid acid without the use of a chemical catalyst.
The current prohibition against distributing or selling hemp products intended to be introduced via non-oral routes now applies to any cannabinoid, artificially derived cannabinoid, synthetic cannabinoid, hemp biomass, or manufactured hemp product (except for topicals).
The current prohibition against selling or distributing a hemp product containing a synthetic cannabinoid is expanded to apply to any crude extract or manufactured hemp product to which an artificially derived cannabinoid or synthetic cannabinoid has been added.
In addition, the law creates a new prohibition against distributing or selling crude extract or a manufactured hemp product that contains more than 0.3% THC, including ingestibles and topicals. Finally, the new law establishes a task force to gather data and information to understand industry needs and inform strategies and actions that support agriculture and a robust hemp industry in the state.
---
---
Indiana
Meanwhile, retailers in Indiana are facing enforcement. Local prosecutors in multiple counties have sent letters to retailers warning them against the sale of certain hemp products. The letters reference the Indiana Attorney General's opinion from earlier this year which claims that certain hemp products, such as delta-8 THC, are illegal controlled substances. The Attorney General's opinion is currently being challenged in a lawsuit in federal court. Please use our State Action Center to remind the Attorney General that hemp products are legal in Indiana.
---
---
Arkansas
Like in Indiana, a lawsuit has also been filed in Arkansas. The lawsuit challenges Arkansas's new law — SB 358 — which prohibits delta-8 THC and similar products. The hemp businesses that brought the lawsuit are asking a federal court to enjoin SB 358 from taking effect.
---
Visit our State Action Center to see active campaigns across the country!
---
---
Check out the latest hemp and CBD updates from across the states!
---