INDUSTRY UPDATES
April 14, 2023
Developments in IN & VA, and New Bills in Three States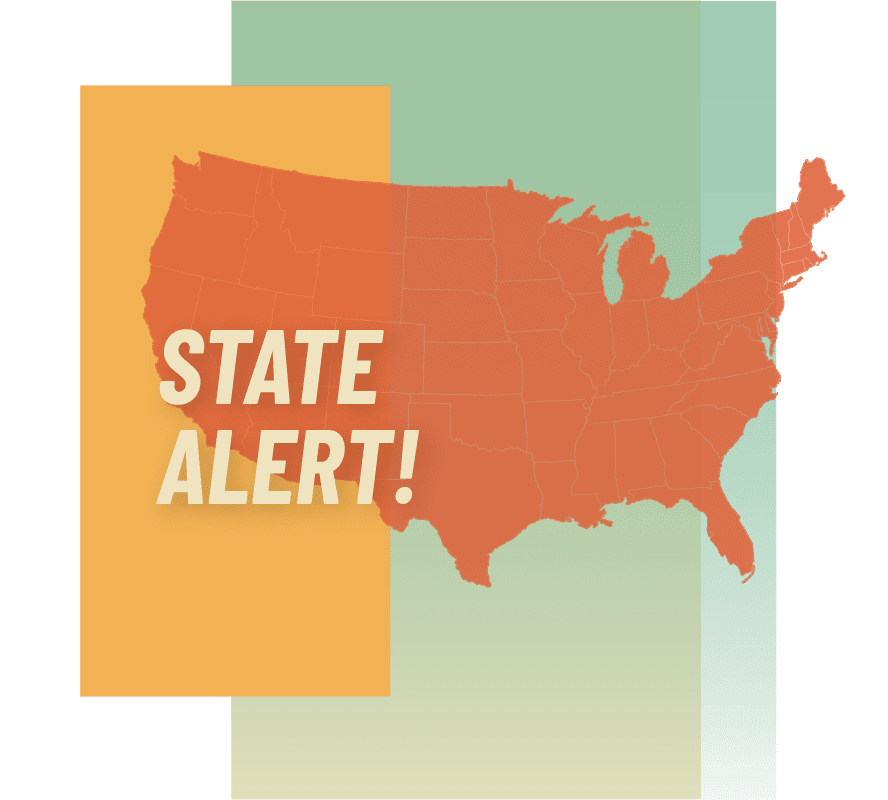 ---
Indiana
Earlier this week, the Indiana House of Representatives passed SB 20, which re-legalizes the retail sale of craft hemp flower to persons 21 or older under strict controls. The bill also sets a 21-or-older age limit for popular products like delta-8. The bill is headed back to the Senate, where our friends at the Midwest Hemp Council (MHC) anticipate the common-sense hemp provisions of the bill being removed. Indiana's legislative session doesn't end for a few more weeks, so there's still time to save SB 20's important protections for hemp products. We congratulate the MWC for its work moving the bill, and we encourage Hemp Supporters to use our State Action Center to urge Senators to pass the House's version.
---
---
Virginia
Unfortunately, the Virginia legislature agreed to Governor Glenn Youngkin's amendments to SB 903. The amended version, which sets THC limits that will effectively eliminate most non-intoxicating full spectrum products, will become law. But the new law may soon become the subject of a lawsuit. If you are interested in supporting a legal challenge to the law, please contact Jason Amatucci at the Virginia Hemp Coalition. It's more important than ever to make sure that unfair restrictions against hemp products don't permeate the rest of the country.
---
---
North Dakota
New bills in two states are worth monitoring. North Dakota SB 2096, although it would allow the sale of hemp commodities and products, would limit tinctures to 30ml and require them to have at least 25% of denatured-alcohol. The bill would further require hemp commodities and products to comply with the federal Food and Drug Act and would prohibit the sale of non-FDA-approved hemp-derived products as dietary supplements or food or beverages. The bill would also prohibit a hemp commodity or product from containing chemically derived cannabinoids or delta-8. Please use our State Action Center to urge legislators to oppose SB 2096.
---
---
Louisiana
In Louisiana, where the legislative session just started, HB 605 would require tamper-evident packaging for consumable hemp products, among other requirements. A consumable hemp product could not contain a synthetically-derived cannabinoid or cannabinoid that does not naturally occur in hemp. Regardless of product type, a consumable hemp product package would be limited to a total of 20 servings. Please use our State Action Center to urge legislators to oppose HB 605.
---
---
South Dakota
A third state—South Dakota—presents a positive opportunity. HB 1226 directs the Department of Health to establish labeling, marketing, packaging, and testing requirements for delta-8 and delta-10 products. Please use our State Action Center to urge lawmakers to support HB 1226 and follow Kentucky's model — let's strictly regulate intoxicating products and ensure that they are kept out of the hands of children.
---
Visit our State Action Center to see active campaigns across the country!
---
Check out the latest hemp and CBD updates from across the states!
---
New Lawsuit in AK and Delta-8 THC Updates in AR, CT, GA, NY and KY

Check out the latest legislative updates across the states and take action today! Alaska A lawsuit has been filed against the state of Alaska challenging the new regulations on hemp products that …

Read more

Roundtable Family and Friends Win Major Statewide Elections on Tuesday

Tuesday, November 7th was a big election day across the country, and especially in Kentucky, it was a momentous one for the U.S. Hemp Roundtable and the hemp industry. The …

Read more

Positive Progress In Kentucky

You may recall that, following the enactment of HB 544, Kentucky issued an emergency regulation for the sale of adult hemp-derived cannabinoid products, such as delta-8 THC. While diligently crafted, the regulation posed …

Read more