INDUSTRY UPDATES
July 14, 2023
School's Out for Summer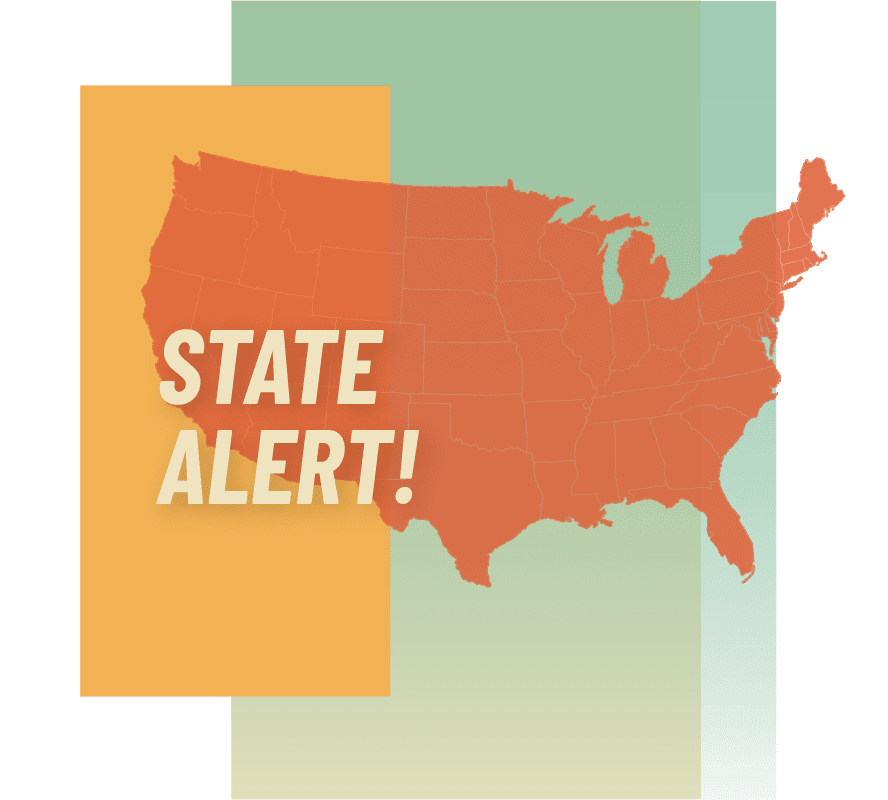 ---
A few states ended their legislative sessions in recent weeks, including Oregon, New Hampshire, and Delaware. Less than 10 states remain in regular session.
---
---
New Hampshire
Before the session ended in New Hampshire, a conference committee version of HB 611 was adopted. We previously alerted Hemp Supporters to SB 180 in the state that would have set the THC limit at 0.03%. HB 611 corrected the THC issue by referring to 0.3%. The key section of HB 611 (section six) prohibits hemp-derived products that contain more than 0.3% natural or synthetic THC, including delta-8 and delta-9. But the next section of the bill (section seven) repeals section six one year and 60 days after enactment. There's no indication that the full legislature passed the conference committee version before lawmakers adjourned on June 30 or that the Governor has taken action.
---
---
Georgia
Georgia's session ended earlier this year. HB 458 failed to pass. This was an important victory for the industry, as the bill would have restricted consumable products to persons 21 or older, regardless of their THC content.
---
---
North Carolina
The session in North Carolina ends next month. We're monitoring three bills there:
H563 limits all hemp-derived cannabinoid products to persons 21 or older. In addition, the bill imposes labeling and packaging requirements, including that ingestible products may not be sold "in a serving that contains more than 75 milligrams, in the aggregate, of one or more hemp-derived cannabinoids."
S521 makes clear that hemp products are not considered adulterated or misbranded based solely on the presence of hemp. Also, the bill sets a 0.3% total THC limit for hemp and sets labeling requirements for products that contain cannabinoid-related compounds, including CBD.
S366 would require schools to prohibit the use or possession of legal hemp products, including CBD, in schools, on school grounds, or on any property owned or operated by a school.
The bills haven't progressed very far. But we're staying alert.
---
---
New Jersey
Lawmakers are still at work in New Jersey. The state assembly recently passed A5440 with no opposition and only one abstention. The bill—along with its companion, S3944—would effectively prohibit the production and sale of delta-8 by limiting hemp and hemp products to 0.3% delta-8. Please use our State Action Center to urge legislators to follow the Kentucky model—rather than outright prohibition, let's strictly regulate intoxicating products and make sure that they are unavailable to minors.
---
---
Massachusetts
We're still monitoring bills in two other states. In Massachusetts, HD 1509 defines hemp products broadly to include topical and consumable products, including CBD; makes clear that dietary supplements, food, and food products that contain hemp or hemp cannabinoids are not adulterated; and would allow generally allow the sale of hemp products and derivatives in dietary supplements, food, and beverages. Similarly, SB 598 would clarify that hemp and hemp extracts may be added to food, food products, and dietary supplements and sold, whether or not manufactured in Massachusetts.
---
---
Ohio
In Ohio, SB 9 would redefine "hemp" and "hemp products" to prohibit any amount of delta-8, delta-9, or delta-10 or more than 1% of any other THC. The new definitions are unlike any definitions in the country.
---
Visit our State Action Center to see active campaigns across the country!
---
---
Check out the latest hemp and CBD updates from across the states!
---