INDUSTRY UPDATES
September 29, 2023
Update in Three States and Another Court Case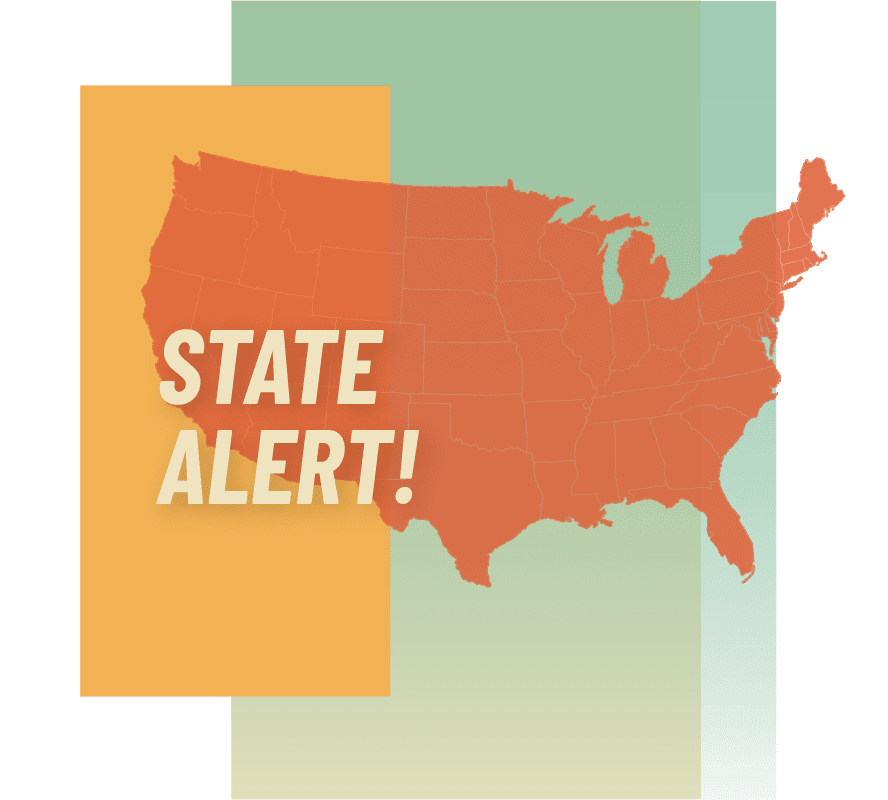 ---
Connecticut
THC hemp products have been under fire all year in Connecticut. In February, the state Attorney General sued retailers for selling certain delta-8 THC products. Then, in June, the state enacted HB 6699—the new law that classifies "high-THC hemp products" as marijuana. The term "high-THC hemp products" includes a hemp product intended for ingestion, inhalation, absorption, or internal consumption that exceeds any of the following limits:
For a hemp edible, hemp topical or hemp transdermal patch, 1mg of THC per serving or 5mg per container
For a hemp tincture, 1mg per serving or 25mg per container
For a hemp concentrate or extract, 25mg per container
For any other consumable hemp product, 1mg per serving or 5mg per container (or 0.3% on a dry weight basis for cannabis flower or cannabis trim)
Connecticut's new law goes into effect October 1st.
---
---
North Carolina
In North Carolina, an amended-yet-again version of H563 passed the House and was referred to committee in the Senate. Unlike the prior House committee substitute, the final House version restricts ingestible products to persons 18 or older (unless a younger person has a parent's or guardian's consent), sets an aggregate limit of 3mg per serving of delta-9, delta-7, delta-8, or delta-10, and establishes labeling, packaging, and marketing restrictions.
---
---
Nevada
In Nevada, a regulation proposed last year was recently adopted. The regulation prohibits the sale of a hemp product that is processed in Nevada unless the FDA has determined the product to be GRAS for use in food. In effect, hemp products that contain CBD or THC cannot be sold in Nevada if they were processed in Nevada. Out-of-state products appear to be unimpacted…for now.
---
---
Virginia
Finally, like in Indiana and Arkansas, Virginia's new hemp law—SB 903—is being challenged in a federal lawsuit. The plaintiffs are seeking an injunction to block the law. Arguments made in the Indiana and Arkansas cases that state laws prohibiting hemp products violate federal law are also being made in the Virginia case.
---
---
Visit our State Action Center to see active campaigns across the country!
---
---
Check out the latest hemp and CBD updates from across the states!
---
New Lawsuit in AK and Delta-8 THC Updates in AR, CT, GA, NY and KY

Check out the latest legislative updates across the states and take action today! Alaska A lawsuit has been filed against the state of Alaska challenging the new regulations on hemp products that …

Read more

Roundtable Family and Friends Win Major Statewide Elections on Tuesday

Tuesday, November 7th was a big election day across the country, and especially in Kentucky, it was a momentous one for the U.S. Hemp Roundtable and the hemp industry. The …

Read more

Positive Progress In Kentucky

You may recall that, following the enactment of HB 544, Kentucky issued an emergency regulation for the sale of adult hemp-derived cannabinoid products, such as delta-8 THC. While diligently crafted, the regulation posed …

Read more
---